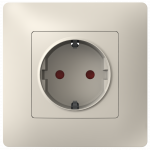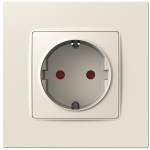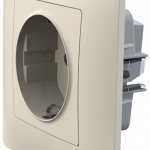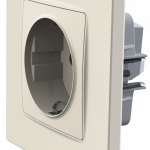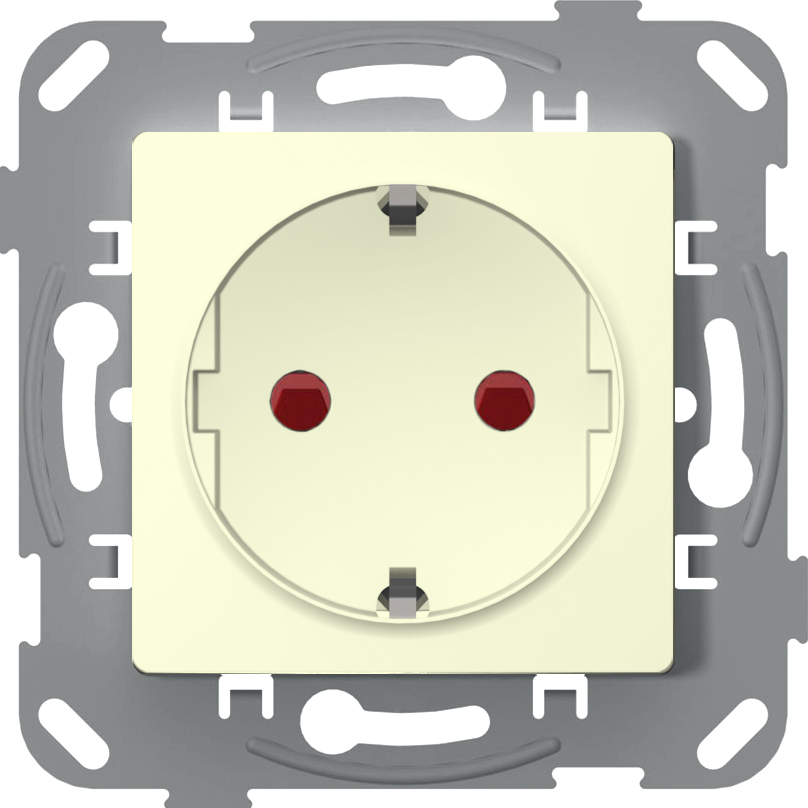 Socket outlet, shuttered, ivory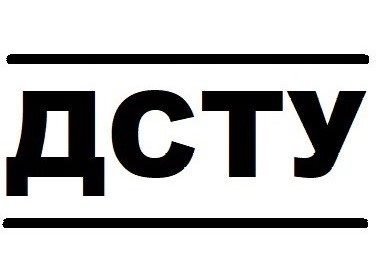 has a certificate of conformity in accordance with DSTU IEC 60884-1: 2007
Where to buy?
The mechanism of the grounding outlet with a protection cover and metal support of the Plank Electrotechnic series is a combination of refinement and conciseness.
The design of the outlet is modular type, which provides fast and simple installation. The outlet consists of three main parts: support; outlet mechanism; frame, which can be purchased separately. The outlet mechanism is universal, and depending on the frame series, Classic or Nordic, you can easily change the style from classic elegant and respectable forms to Scandinavian modernism with rectangular shapes and Nordic character. Due to a separate caliper, which is installed separately during the repair, in the end, you can easily install all the mechanisms and frames on the support, the mechanisms will remain clean and maintain reliability. Support fixing in a junction box is possible both on screws and on spacers.
The socket mechanism has been tested and has a certificate of conformity according to the standard DSTU IEC 60884-1: 2007.
The outlet is designed for a rated electrical load of alternating current up to 250 Volts, 16 Amps. The outlet has power electric wire clamps of a screw-type. Housing parts are made of polyamide, which does not support combustion. The front surfaces are resistant to ultraviolet light and have high durability indicators.
Our main advantage is the independent production of electrical accessories at the Plank Electrotechnic plant in Ukraine, so you have a unique opportunity to order products even in individual colors.
Due to their qualities, simplicity, functionality, reliability, Plank Electrotechnic outlets are suitable for both residential and commercial premises.
Характеристики
series
CLASSIC and NORDIC
device type
electric outlet
amount of attached lines
3 (L, N + PE)
wire cross-section
1,0 - 2,5 мм²
wire stripping
10 - 12 мм
junction box diameter
63-68 мм
distance between the mechanisms
71 мм
housing material
polyamide
construction type
modular
delivery type
mechanism without a frame